The support you need,
the way you need it
We are a consulting firm that provides specialized marketing, branding, public relations and communications support for firms in the wealth industry. We help you establish direct lines of communication with your prospective clients – using a strategic blend of traditional media, content publication, industry networks and public relations. We work with you as part of your team, providing the support you need the way you need it.
Rosemary Denney founded Wealth Matters Consulting in 2012 to help wealth advisors, multi-family offices and RIAs create compelling brands and grow their business.  Rosemary has worked in the wealth industry for nearly 15 years. Working with her clients as part of their team, she uses a process refined by experience and practical application to address challenges and achieve objectives.
Prior to founding Wealth Matters Consulting, Rosemary worked at GenSpring Family Offices, one of the world's largest and fastest-growing multi-family offices. She joined GenSpring in 2007 as the firm underwent a complete re-brand and name change to form the now globally-recognized brand. Managing projects in marketing and media relations, she worked with national media and industry publications including Barron's, The Wall Street Journal, The New York Times, The Financial Times, Bloomberg, Investment News, Family Wealth Report, Private Asset Management, RIA Biz, and many others. Gaining notoriety in the media for GenSpring, she worked to create and execute the marketing and public relations plans for all of GenSpring's 14 offices nation-wide. Working on a wide variety of projects, including small, intimate learning events, to large, multi-day symposiums, Rosemary has experience across a wide spectrum of educational and creative projects.
Rosemary began her career in politics, working with the City of Tampa's Mayor Pam Iorio as part of her media relations team after graduating from Auburn University. When not in the office or meeting with clients, she can be found having fun with her husband and four daughters.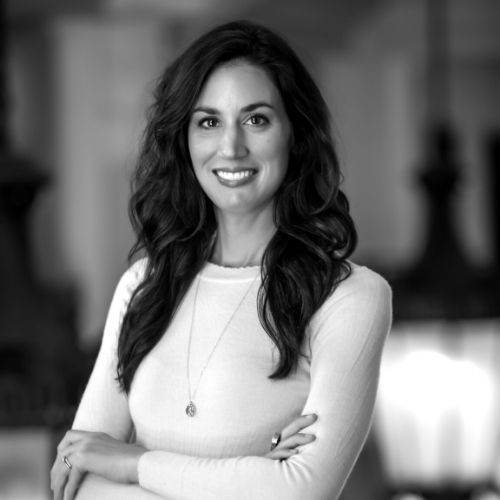 Rosemary Bonilla Denney
Chief Executive Officer